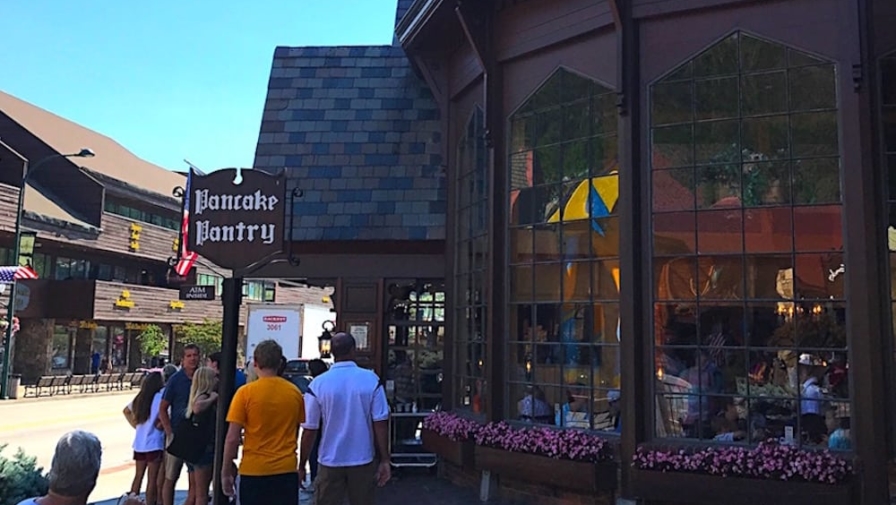 5 Things You'll Love About Eating at Pancake Pantry in Gatlinburg
September 20, 2018
One thing is for certain: You won't have any problem finding a great breakfast restaurant in Gatlinburg, and Pancake Pantry​ is at the top of the heap for a variety of reasons. If you want to know why people line up outside for a meal, we'll give you 5 things to love about this iconic eatery.
1. Pancakes, of Course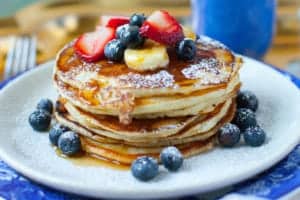 If you haven't already realized it from the name, you can get some of the best pancakes you've ever had at Pancake Pantry. They have over 20 varieties on the menu — along with the closely related crepes — which fuels the popularity of the famed restaurant. You'll get 5 pillowy pancakes neatly stacked on the plate, along with a heaping pile of butter, and a container of real maple syrup to top it all off. Now that's what we call pure love and happiness!
2. More Delicious Breakfast Choices
If you want to visit without indulging in their pancakes, you can rest assured there's plenty of other delicious breakfast options on the menu. For the egg-lover, the awesome omelets are a nice alternative, offering 7 eggs-cellent choices! Couple that with some of their golden-fried hash brown potatoes, and you'll wonder what else can be great about this place! This takes us to the next meal of the day that you can also enjoy — lunch.
3. Lunch Options
Lunch is also a viable option, even in a place that specializes in their famous pancakes. Pancake Pantry in Gatlinburg is open until 3, so that gives you enough of a window to take advantage of their luscious lunch. The Dutch Diplomat is just one of many gourmet dishes tempting you at the midday hours. You can even get a salad with their house dressing for a lighter, but no less tasty plate!
4. Excellent Service
This traditional Gatlinburg establishment has long been known for its excellent service. Many of their servers are long-time workers here, and that should give you an idea of how much they enjoy the many daily customers that come in. They're great at always keeping your coffee cup full and greeting you with their smiles. They are efficient, as are the cooks in the back, since the lines move fast, and they don't sacrifice quality in the process.
5. The Tradition
Word of mouth has been vital to the popularity of Pancake Pantry in Gatlinburg. For years, visitors have raved about it, and many today are proud to say they've eaten here. This has been happening for well over 60 years now, so that's a testament to how well they've done business. A well-rounded dining experience is something everyone can expect to have here!
Now we believe you know what you're getting when visiting the Pancake Pantry in Gatlinburg. You'll hardly be able to wait after checking in to one of our condos to get a taste of an honest-to-goodness breakfast. Don't wait, ​reserve your condo​ today to expect the same delightful experience with us!