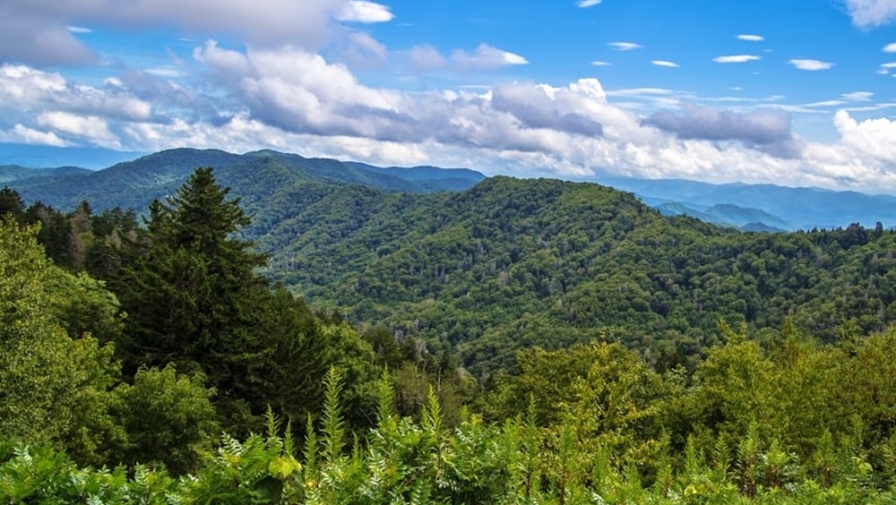 Top 4 Things to Do in the Great Smoky Mountains National Park
June 19, 2020
If you're staying with us, you probably want to spend some time in the Great Smoky Mountains National Park. You have so many fun activities you can do in the park, from hiking to driving around. Here are the top 4 things to do in the Great Smoky Mountains National Park:
1. Go Hiking on the Trails
The most popular thing to do in the national park is hiking! It doesn't matter if you have never hiked before or you hike all the time, you'll find the perfect trail to explore. They range from easy to moderate to difficult for all skill levels. Beginners can go on simple nature trails, such as Cataract Falls. You can always try something a little longer, such as Laurel Falls where you will see an 80-foot-tall waterfall at the end of the trail. There are several moderate trails, including Grotto Falls, Porters Creek Trail, and Alum Cave Trail. For difficult trails, you can go on any of the 5 trails to the summit of Mount LeConte. For a beautiful waterfall view, you should hike to Ramsey Cascades. There are several features you can pick from to see on your hike, including water features, forest views, mountain views, and more.
2. Take a Scenic Drive
The second most popular thing to do in the Great Smoky Mountains National Park is to go on a scenic drive. People enjoy looking out at the beautiful mountain scenery from the comfort of their car. Cades Cove is the most popular drive in the entire park. You drive along an 11-mile round with valleys and mountain views. It's also a popular place to go to see wildlife and historic remains. Foothills Parkway is another popular drive, and it is unique because the road isn't completely finished. Newfound Gap Road is the lowest drivable pass through the park, and it takes you from Tennessee to North Carolina. There are several places where you can stop and explore along Newfound Gap, as well as Foothills Parkway.
3. Have a Picnic
If you want to spend time together as a family, going on a picnic in the Great Smoky Mountains National Park is a great activity. There are several picnic areas in the national park. Most of them have picnic tables set along a creek where you can play in the water after you enjoy your meal. They also have charcoal grills so you can make food on the grill, as long as your clean up after yourself! You don't have to limit your picnic to the picnic areas though. You can stop anywhere in the park and eat, including beside the river or at the end of a hike.
4. Go Fishing
Fishing is another great thing to do in the national park. There are several different kinds of fish you could catch. If you stop along one of the main roads alongside the river, you'll probably see people wading in the water fishing. Guests are allowed to fish in any body of water in the national park, as long as they have a valid Tennessee or North Carolina fishing license.
The Great Smoky Mountains National Park is a great place to go when you want to explore nature and do something fun that's free. Need a place to stay when you visit the national park? Look through our condos in downtown Gatlinburg, and pick one out for your next trip today!