3 Reasons to Take a Girl's Getaway to Our Gatlinburg TN Condo Rentals
June 22, 2016
Do you have a group of girls who you always have a blast with but never get to see anymore? Have you been daydreaming of a fun getaway with your best friends? Taking time to stay connected to your closest friends is super important, and we are here to tell you 3 fabulous reasons to take a girl's getaway to our Gatlinburg TN condo rentals!
1. You Deserve Pampering!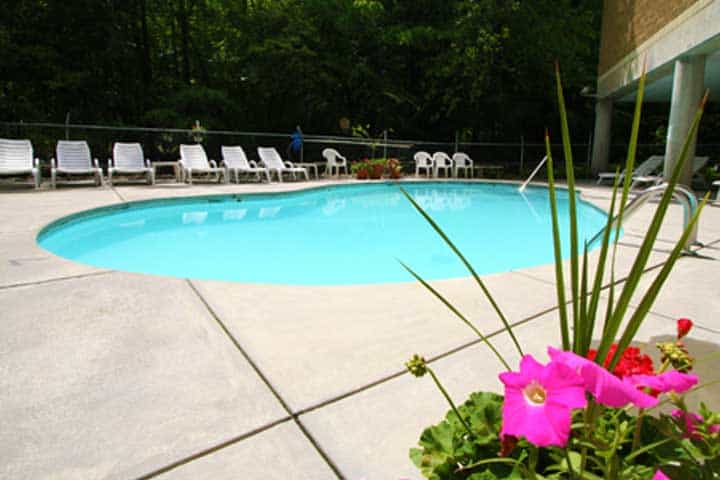 You're a busy bee, and it's time for you to take care of yourself! Our Gatlinburg TN condo rentals make it easy to kick back, relax and spend some quality time pampering yourself. If you love to work on your tan and soak up some vitamin D, you'll probably spend most of your time laying by our lovely pool. If you want a break from reality but don't want a break from your fitness, we have a private, on site workout room so you can get some exercise. And for those of you who love to lounge, you'll feel right at home in your bubbling jacuzzi tub! Light some candles, drop in a bath bomb and soak the stress away!
2. Walking Distance to Nightlife
Do you love going out on the town to taste new foods, enjoy cold beverages and maybe even sing a little karaoke with the girls? Downtown Gatlinburg has all this and more! After a day of relaxation in your spacious condo, put on some music and have fun getting ready for a night out! Take time to enjoy a cocktail on your private balcony, and then head out for your fun evening. You'll be pleasantly surprised by all the wonderful dining options you'll have to choose from, and no matter what you like to do for fun, we guarantee you'll find something everyone will love. The best news is, our Gatlinburg TN condo rentals are within walking distance to all the fun of the city, so you won't have to get in your car all weekend long!
3. Efficient and Affordable
By now you're probably thinking that this girl's getaway sounds too good to be true, but our Gatlinburg condo rentals are such a great deal that you just can't say no! Our condos are not only more luxurious than a hotel, but they are also more affordable than one! And there are ways to save even more money while staying with us. Plan ahead to prepare a few meals in your condo's kitchen, saving some room in your budget for extra shopping or going out! And take advantage of our free wifi and the included washer and dryer. And when you split the cost of the place with a few of your closest friends, you'll be getting a deal that just can't be beat!
Now that you're convinced it's time for a getaway for you and your closest gal pals, check out our awesome Gatlinburg TN condo rental specials to learn how to get even more bang for your buck!