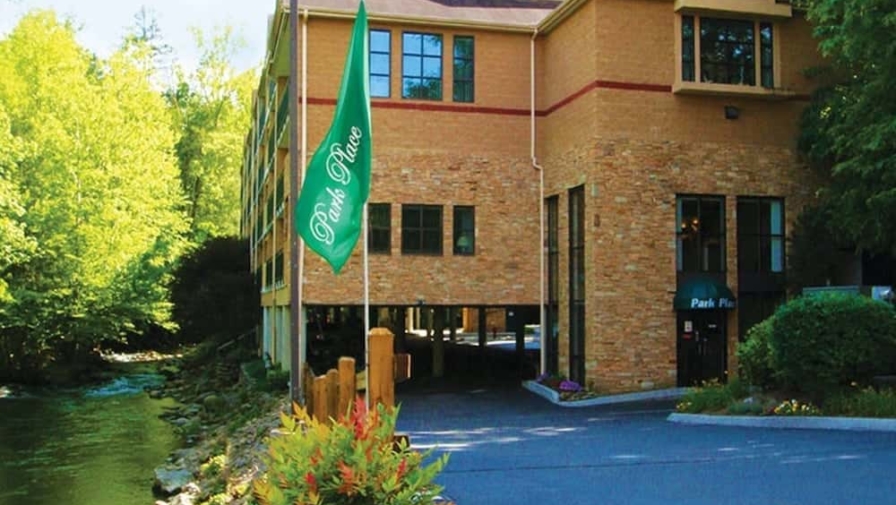 Top 5 Reasons Why a Gatlinburg Condo Rental is the Best Option for Your Vacation
February 9, 2022
There are so many accommodation choices for your Smoky Mountain vacation that it may be overwhelming, but rest assured that your best option is a Gatlinburg condo rental! Our beautiful 2 and 3 bedroom condos are not just a place to rest your head for the night, but also serve as a vacation rental that offers all the comforts of home! Here are the top 5 reasons why a Gatlinburg condo rental is the best option for your vacation:
1. Tons of Living Space
Our Gatlinburg condos offer tons of living space, making them the perfect destination for both families and groups of friends! You will not only find comfortable bedrooms, but a huge living room where you can gather to share some laughs, watch television, or enjoy the warmth of the fireplace! Many units also feature a private balcony that overlooks the river, which is the ideal place to start your morning with a cup of coffee or to end your evening under the stars!
2. Fully Equipped Kitchens
Another reason why a Gatlinburg condo rental is the best option for your vacation is because it features a fully equipped kitchen! Whether you want to prepare a few snacks or a gourmet meal, you can take advantage of the stove, microwave, and every other modern amenity of your own kitchen back home! The kitchen not only helps you save a tremendous amount of money from dining out for each meal, but saves time of waiting for tables when you could be sightseeing!
3. Awesome Condo Amenities
While there are a ton of fantastic amenities for you to enjoy in our Gatlinburg condo units, you will also discover some awesome condo amenities in the building! If you are taking a Smoky Mountain vacation during the summer months, be sure to pack a bathing suit for a dip in our refreshing outdoor swimming pool! There is an outdoor hot tub too, which feels absolutely delightful after a day of hiking throughout the national park! You can even maintain your fitness routine by taking advantage of our convenient exercise room!
4. Affordable Condo Rates
You'll be surprised to know that a Gatlinburg condo rental is actually more inexpensive than a hotel when you factor in all of the comforts and amenities! This is especially true if you are sharing one of our 2 or 3 bedroom units with other family members and friends! We are pleased to offer affordable condo rates throughout the year so you can enjoy a fun vacation without breaking the bank. Be sure to browse through our current Gatlinburg condo specials where you can save even more money!
5. Close to Gatlinburg Attractions
A huge benefit of staying in a Gatlinburg condo is that they are just minutes away from tons of exciting Gatlinburg attractions! When you stay at our condos, you don't have to worry about driving windy dirt roads through the mountains or finding your way back at night! In fact, our condos are within easy walking distance of downtown Gatlinburg where you can find popular attractions such as the Aerial Tramway to Ober Gatlinburg, Hollywood Star Cars Museum and the Gatlinburg Space Needle!
Check out all of our Gatlinburg condos today to make the most of your vacation to the Great Smoky Mountains! We look forward to seeing you soon!