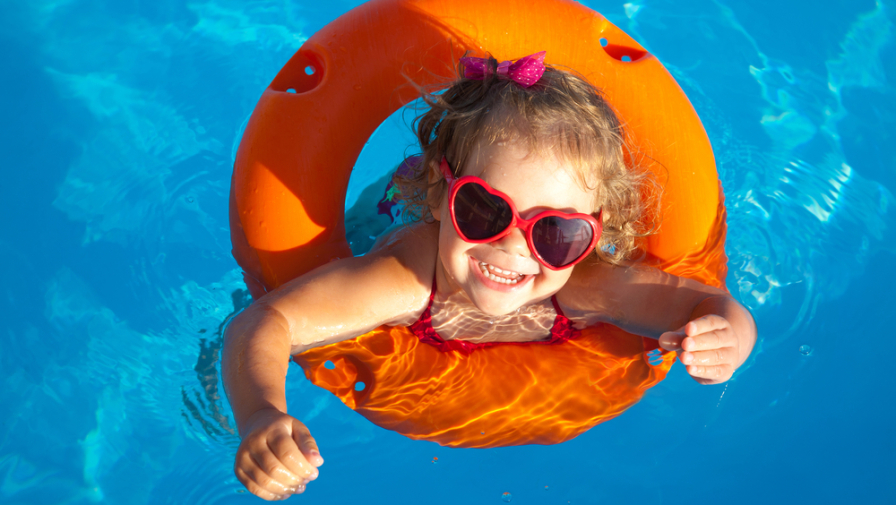 6 Ways Staying at a Gatlinburg Condo with a Pool Improves Your Vacation
April 29, 2015
One of the most sought after amenities people look for on vacation is access to a swimming pool. Here at Park Place on the River, we have a fantastic outdoor pool for the exclusive use of our guests! Here are six ways that staying at a Gatlinburg condo with a pool can make your vacation even better:
1. Swimming is Great Exercise
Swimming is one of the best forms of exercise, as it is a whole body workout that burns calories, increases your endurance, and makes you stronger. It's also a form of exercise that you can do regardless of how fit you are. If you haven't been swimming lately, your vacation can be a good excuse to get back into a pool and do some laps. You may find that you like it so much that you'll want to join a YMCA or another gym that has a pool back home!
2. One of the Best Ways to Relax
A swimming pool is wonderful for exercising, but it's equally good for relaxation! If you want to wind down after a busy day exploring the Gatlinburg area, you can float on an inflatable raft or lounge in a poolside chair. There is just something naturally relaxing about spending time by the water.
3. The Pool is a Social Hub
Swimming pools are one of the best places to meet new people who are also vacationing in the Smokies. If you have kids, they can also make new friends and find playmates while you chat with their parents. Getting to know other vacationers at the pool is also a great opportunity to share experiences and recommendations for things to do around Gatlinburg, such as restaurants and attractions.
4. A Fun and Free Way to Spend Time
When you stay at a Gatlinburg condo with a pool, you'll find that there is plenty to do without spending a great deal of money. Swimming is a free activity that you can enjoy without having to travel anywhere. You will surely want to drive around and explore this fascinating region, but there will also be times when you feel like staying closer to home base. A pool gives you a place to hang out when you feel like getting out of your condo without having to drive anywhere.
5. An Activity the Kids Will Love
Swimming pool access is especially appealing for families with kids. Having a pool on vacation ensures that your children always have something to do. It's healthy for kids to have an outdoor activity where they can burn up some energy, and it also gives parents a chance to relax while the kids are busy enjoying the pool.
6. The Perfect Way to Beat the Heat
If you're visiting Gatlinburg during the summer, afternoons can get hot. There is no better way to cool off than a dip in the swimming pool. If you've gone on an afternoon outing and come back to your condo feeling sticky and sweaty, you can go for a swim and you'll be nice and cool in no time!
Check out our About the Gatlinburg Area page for more Smoky Mountain vacation activities!