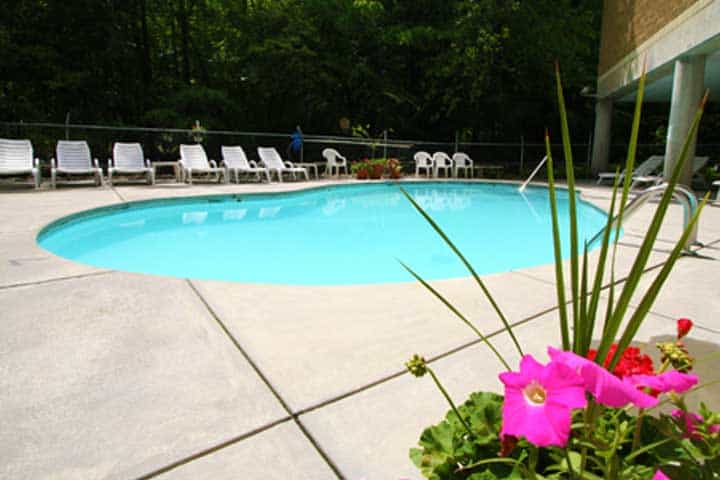 3 Reasons Why 2 Bedroom Condos in Downtown Gatlinburg TN Guarantee Tons of Fun
June 10, 2015
If the words Gatlinburg, condo and downtown don't already sound fun to you, we can give you 3 more reasons why you should be staying in 2 bedroom condos in downtown Gatlinburg TN for an outrageously fun time. Downtown is a prime location for many different Gatlinburg TN attractions, and has some of the best restaurants, events, and shopping you have ever experienced, plus more! Park Place on the River's 2 bedroom condos in downtown Gatlinburg TN have more than enough perks to guarantee you will have tons of fun.
They are within walking distance to downtown Gatlinburg attractions.
Being within walking distance of a lot Gatlinburg has to offer makes everything easily accessible to you. This allows you to spend less time traveling, and more time enjoying your vacation. The possibilities of fun are endless! The Gatlinburg Space Needle, Ripley's Aquarium of the Smokies, IRIS Theater and Guinness World Record Museum are just a list of some of the many things to see and do in downtown. Don't forget about the food! If you don't feel like using your condo's kitchen, head to one of the many restaurants downtown. The Peddler Steakhouse, Smoky Mountain Trout House and the Pancake Pantry are three of our many good finds for eating. There is literally fun around every corner, which is why you wouldn't want to miss booking your condo in downtown Gatlinburg TN.
They have great amenities for your whole group to enjoy!
Our 2 bedroom condos in downtown Gatlinburg TN have many amenities that serve the same purpose: FUN. Our name already gives away one enjoyable feature of our condos, which is a private balcony over the river. You can sit back and relax by taking in all of the beautiful scenery. We also have a large outdoor swimming pool and hot tub, which are perfect for splashing around in the sun. If you don't feel like using all of your energy in the water, you can also take advantage of our exercise room. All of our 2 bedroom condos include a large living room space to use for entertaining your entire group. They come fully-equipped with kitchen appliances as well as a washer and dryer. The best part is the master bath with a jacuzzi, which is great for relaxing your muscles anyday.
They bring the scenery and events to you!
You don't even have to step off our property at Park Place on the River to indulge in downtown Gatlinburg TN. We are nestled right in the middle of the Great Smoky Mountains. If you take a look out one of our windows you'll be able to see all of the beauty in Gatlinburg TN's natural assets. Not only does our nature and scenery take your breath away, but we also have festivals, parades, and other events all year round. When you stay with us, you are right in the middle of all the entertainment. From guided tours to golf tournaments, we have something for everyone love.
Has all of this fun convinced you to book one of our 2 bedroom condos in downtown Gatlinburg TN yet? Take a look at our Gatlinburg condo specials and discounts for great prices you don't want to miss! Park Place on the River looks forward to seeing you and all of your company on your next Gatlinburg TN vacation.
If you loved reading this article, you will also like 6 Benefits of Staying at a Downtown Gatlinburg Condo Near the Parkway.